Reyan Makan-James Shows the Way
Reyan Makan-James may only be 6 Years old but he has already shown an attitude that Sir Tom Moore himself would have been proud of.
With charities struggling more than ever over the last Year due to Covid, Reyan decided he wanted to raise £180 for Comic Relief and to do this he was going to cycle all the way around his own Housing "triangle". Once wasn't enough for Reyan. No, he wanted to do it 10 times.
9 laps into his challenge, Reyan came a cropper when he skidded on some dirt and crashed to the ground, grazing both knees and battering his ankle. Dad Gary James (a Site Agent with Dyer & Butler) rushed to his son's side and asked him if he wanted to finish and go home to get cleaned up.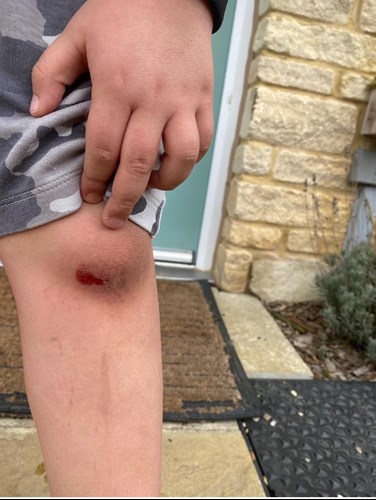 "No chance" was the immediate response from young Reyan and with all the estate out cheering him on, he crossed the line to shouts and roars with his Dad Gary proud as punch and his Mum Sheela crying tears of pride.
Reyan not only smashed his 10 lap challenge bur he obliterated his £180 charity target with an amazing £1,000 raised for Comic Relief
What an unbelievable young man and us adults can take so much from his attitude and his determination.
Congratulations Reyan and well done to Sheela & Gary for the character and beliefs you have installed in him.
Read more about Reyan here: Reyan Makan-James is fundraising for Comic Relief (justgiving.com)